18 Tour Essentials | Tips for Roadies
Viva La Visa hails from life on the road and boy-oh-boy, have we put in some miles. We've crammed into minibuses with tiny tour budgets, and we've also experienced some pretty lavish concert tours.
If you're about to hit the road and go on tour, here's a few tour essentials that we couldn't leave home without anymore:
Steel toes:
When it comes to steelies your much better off spending a bit more money and buying a more expensive military/police boot like Magnums. They will last you longer than six months; they're hard-wearing, lightweight and comfortable enough to wear for 12+ hour days.
Good quality socks:
It's the worst feeling in the world having to work long hours when you're uncomfortable – specifically, your feet!
Well, say goodbye to festival trench foot because these waterproof socks are great.
Sealskinz keep your feet warm and cool whether your feet are soaking wet or dryer than the Sahara Desert! They are quite pricey at £20 a pair, but well worth it. We like to make them go a bit further by wearing regular socks underneath them. That way you won't be shelling out as much money.
Gold Bond Body Powder:
For the men out there. Pop this on your clangers – you'll thank us later.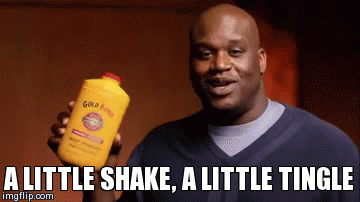 Pocket Tissues:
You never know when you might need one! Great for porter loos if you're working a festival, or even when you're caught short-handed in a venue without toilet paper.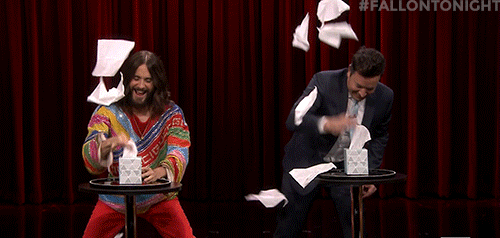 Thermal water bottle:
Drinking plenty of water while you're on tour goes without saying. Amongst all the hard graft and partying you've got to stay hydrated! Long gone are the days of buying copious amounts of plastic water bottles to stockpile on your tour bus. Not only are they bad for the environment, but as soon as the weather heats up, so does your water.
There are loads of great eco bottles out there.
One of our favourite brands is a company called Swell. Their thermal bottles will keep your water (or rum and coke) cold for up to 24 hours, and your morning coffee hot for up to 12 hours. They're an absolute godsend!
Suntan Lotion:
There's always one bright-pink sunburnt guy who looks like a Fruit Salad when he puts his Hi-Vis on – don't be that guy.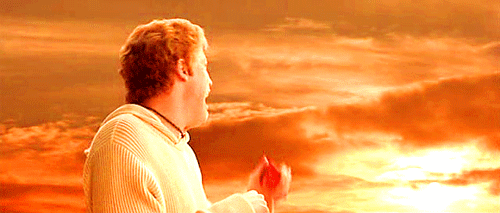 Wet Wipes:
Whether you're running around setting everything up or jumping around on stage. Chances are you're going to get hot and sweaty on tour. For the more unfortunate souls, gaining access to a shower might not be as frequent as you hoped. If that is the case, get yourself some wet wipes.
Sudocream:
For all of your roadie rash needs.
Gore-Tex Boot Liners:
For those of you who own boot's that aren't waterproof, or if you're not 100% confident just how waterproof your shoes are, get yourself some of these bad boys. If your boots get wet, your feet will stay dry. These liners give them a chance to dry out naturally, and they won't smell! Once they're dry, you can put your Gore-Tex socks away!
Waterproofs:
Whether you're setting up at a festival, loading in or loading out. It's worthwhile getting yourself some good quality waterproofs.
When it comes to buying them, go for brands that are made specifically for people who have to work outside. They will last much longer and do the best job.
Drugs:
You are always going to need drugs – no, not those kinds of drugs.
We're talking about Paracetamol, Ibuprofen, Vitamins etc.
When you're on tour, you're going to need them!
Whether you've been partying a bit too hard and feel a bit delicate the next day, or you need a bit of a Vitamin boost because you've been eating too much junk food – pack your meds!
Side note: Try not to get smashed every night.
Portable Chargers:
Completing Tinder in every city can use a lot of battery power.
For the more underprivileged roadies, who spend their time on tour, rammed into a tiny little van. Taking turns to charge your phone from one USB port can be tricky – so a portable charger is essential.
Even for the touring elite, it's always good to have a portable charger, because you never know when your phone might run out of juice with no power source in sight.
Dirty laundry bag:
Pack yourself a separate bag to keep all your smelly, dirty clothes in so that you can avoid any mix-ups.
Dry Shampoo:
This stuff is the bee's knees if you don't have access to showers frequently. If you're sleeping in a van or your camping at a festival. Dry hair shampoo will stop your hair getting super greasy (unless that's the look you're going for) and will leave you smelling like a little flower.
Stock up on ciggies:
Yeah, we know, smoking is terrible. If you haven't already, you really should think about slapping on a nicotine patch or chomping down on any nicotine gum you can find. We are, however, realistic and know a few of you (most of you) will love a smoke.
If you're a smoker, stock up on cheap cigarettes/roll-ups when they are cheap, because some places (major cities and festivals) are much more expensive than your average corner shop or supermarket.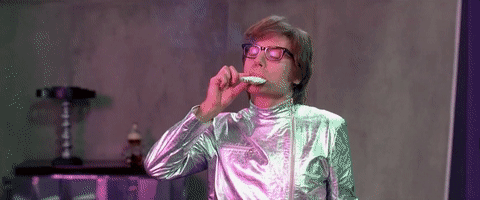 Headphones:
Your headphones will be your best friend when everyone is driving you mad, and you need some 'me time'. When you need a bit of isolation or an opportunity to be left with your thoughts (whether you're in a van full of people or backstage), pop your headphones on. A pair of Senn heiser HD25's to be exact - we've had ours for over 25 years.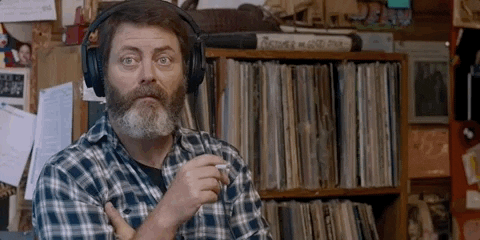 A good portable printer:
There are a few decent mobile printers out there, but for us, nothing beats the Canon ip110. It's hard wearing and lasts for years!
Earplugs:
You might be staying at a hotel in a noisy area, or you might be sleeping on a tour bus, at a busy service station with someone who snores like a rhino. Either way, earplugs are good to have on hand, in case you find it hard to get to sleep. A team full of tired bodies is a recipe for disaster, and you will struggle. Make sure you get a good nights' sleep to ensure everything runs smoothly.