How to stay healthy on tour
Travelling the world, meeting new people and partying all night long might seem like a lifestyle dreams are made of. Yet the novelty can quickly wear off, after a few days of smoking too many ciggies, running on no sleep and living off junk food.
If you're reading this while feeling partied out and sluggish with a fag hanging out of your mouth – listen up.
Trying to stay healthy on tour can sometimes feel trickier than the job itself! So, we've put together a few pointers to help you feel more robust on the road and less like a bloated potato.
Create a work-life balance
What is work-life balance, you say? We'd never heard of it either, but it's all the rage these days!
You will be no good to anybody if you are feeling run down, tired and just generally burnt out. That's why it's essential to be disciplined enough to say no at times. Touring can be a stressful job, so giving yourself a reasonable amount of downtime to recharge and unwind is essential.
If you're not present in yourself, you won't be present for anyone.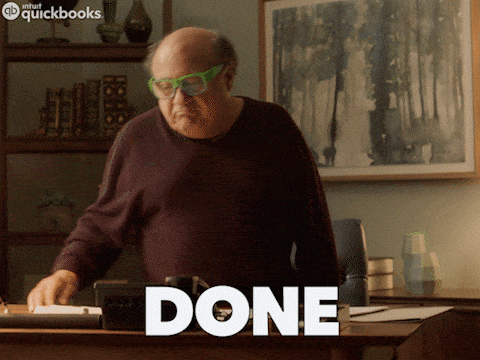 Pop some pills (MULTI-VITAMINS to be exact)
As much as we like to think that you will, firstly, read this blog post and secondly, find it compelling enough to change your unhealthy ways. Chances are, there's going to be more than one occasion where you drink a bit too much or indulge in a couple of greasy takeaways a few nights on the trot.
Enter: multi-vitamins.
Even if you're a bit of a health freak, you'll go to so many different places and come into contact with all kinds of lovely germs. So, pop those multi-vitamins like there's no tomorrow and keep yourself in the best health you possibly can.
Get Support
On a more serious note, your mental health should be your number one priority WHEREVER your work. Working in the music industry can be stressful, and most of us are workaholics who frequently stretch ourselves too thin, but it's really important to look after yourself.
Help Musicians UK has an excellent support service for anyone in the industry and has the 'Music Minds Matter' support line which operates 24 hours a day, seven days a week. If you ever need someone to talk to, you can get in touch at any time.
Another great form of support is from your fellow music community. There are some great Facebook Groups like 'UK Touring Crew'.
Who could be better to talk to, than a group of people who can relate to what you're going through, and understand the industry?
Make the most of your days off
With the lack of routine, time constraints and crazy schedules on tour, you've got to make the most of any time off. Go and explore your surroundings, get some fresh air and be productive with your time off.

Sign-up for a Gym Membership
If you're one of those people who actually enjoy going to the gym and you don't burst into flames as soon as you pass the threshold, then sign yourself up!
There are now loads of 24-hour fitness centres all over the world that not only give you access to any one of those gyms but also, SHOWERS. You're onto an absolute winner here, if you're touring around in a tiny little van with no shower access. There are lots of gyms that operate worldwide, including Gold's Gym, Anytime Fitness and Fitness First.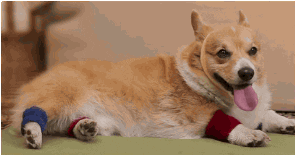 Drink Plenty of water
It's so easy to forget to drink and become dehydrated on tour, which is just going to make you grumpy, lazy and no help to anyone.
I know you always hear people banging on about 'staying hydrated', but there are so many perks to necking back that H20. You'll have more energy a stronger immune system (which we all need on tour), and you might even stop reaching for the snack cupboard as much.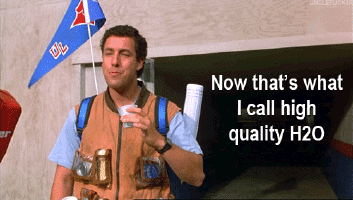 Make time for a food shop
Buying a few essentials like fresh fruit, good quality coffee and natural energy bars have given us the gift of life in some of our darkest hours.
We like to stock up on healthy goodies when we can, so we don't end up snacking on crap (which is so easily done). Also, eating out all the time gets expensive and eating lots of fast food, and late-night kebabs will make you feel sluggish and pretty gross after a while. Plus, your tour mates within close proximity of you, won't thank you either.

Go for a run
You can go for a run anywhere, anytime.
Everyone's different, and while some people might like running on a treadmill, (where they never get anywhere), others might prefer running outside where they can take in their surroundings, clear their head and smoke a fag while doing so.
It's a great way to see new places while you're on tour and gives you a reason to get off that bus and have some time by yourself.
Check us out, preaching to the choir while our running shoes are collecting dust by the door.

Get a fitness tracker
Get yourself a fitness tracker. We like using them at Christmas time, so we can see how lazy we've been, but they're also a great way to keep tabs on your activity.
It's quite satisfying seeing how many steps you've done on days where you've been rushing around like a lunatic. A fitness tracker is also a great way to spur yourself on or to give you a little nudge if you're a wee bit lazy and need to do a few extra steps each day.
Get a good night's sleep
We know it's easier said than done but try to ignore the temptation of going out after shows every night. A good nights' sleep will keep you at the top of your game and stop you getting angry, irritable and stressed out (well, it will help).
If you found this post helpful, then check out our 18 tour essentials.